We are not a charter company, but friends who like to sail
As a member of the Lega Navale Italiana we practice the free teaching of sailing with our own boat according to what is expressed in the statute of the LNI and in our navigation we follow the principles of the statute:
The preference in the choice of crews is aimed at young people who demonstrate enthusiasm in learning seafaring activities.
Sometimes the crews are made up of LNI members and their friends but to make long and demanding navigations, as in the Aegean, the website www.findacrew.net is used. In this site there are the profiles of those who want to embark and based on these it is possible to select the people with the right characteristics.
Experienced sailor, based in Tricesimo (UD), with more than 30 years of sailing experience in Mediterranean, Atlantic, Caribbean and North Seas.
Worked as a telecommunication engineer, now in retirement enjoying his time with boat and friends. 
Luigi has been a member of the Italian Naval League since 1/4/1996, currently a member of the LNI section of Monfalcone.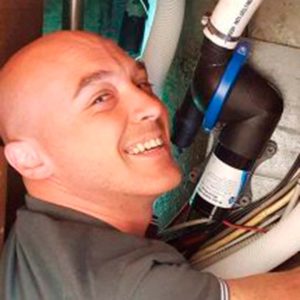 Born in Pordenone and now based in Modena, working in ceramic tiles industries as Sales Manager. Long sailing experience in the Mediterranean.
Italian boat license since 2003; ISAF Sailing certification (security and emergency) since 2019; scuba diver since 2008 (CMAS certification 3rd level). Owner and skipper of Solidea from 2012.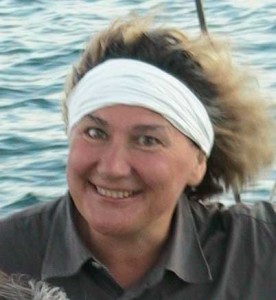 Born in Padua
I obtained my license in Caorle in 2005
I have traveled a lot: China, Australia, the Middle East, Europe…
I love Venice, I enjoy the company of friends,
meeting interesting people around the world.
With my photographic project I intend to show the activities that take place aboard my sailing boat "La Bum" during a cruise and the resulting benefits, with the aim of transmitting my experience of sea life to those who get on board to learn the basics of sailing or to enjoy life on the sea.
Read what other said about us:
This yacht is the dream for a slow paced, productive, respectful, friendly kind of voyage. Luigi, the one and only, has a passion for this, and loves sharing it with other people. With a lot of knowledge to share, and two keen ears to listen, no matter what walk of life you are from, Luigi will make you feel welcome and provide an unforgettable experience on board. Every day is different, some days are very relaxing, the term "smooth sailing" I believe is how to describe, and other days adventure and sudden excitement take over. Luigi, the trustworthy captain, brings all together for these purposes, and has a very unique sense of humour and a very intelligent brain. I would recommend this opportunity to anybody that has a kind, outgoing, motivated personality about them, no matter what sailing experience levels you have, you will learn very quickly and become a part of the crew from the second you step on board. Am very much looking forward to the next time my travels line up with this yacht, thanks again Luigi you legend!
When sailing with Luigi, you really realize that age does absolutely not matter on the ocean. Not at all. Everybody gets their equal share of tasks. He has got a very special kind of patience, skill and ways to teach you everything you need to know about sailing and italian cuisine for that matter. When you are sailing with this amazing captain, your learning curve will be really steep. From learning knots to actual sailing, you learn the basics in just a few days. And of course it is all good fun. As soon as you set foot on his yacht, you become part of a new family and the time I spent sailing croatia with Luigi and the rest of the crew really did feel like home away from home.
Luigi, the kind of guy who loves to sail and loves to share his hobby. Or should I say hobbies? Because we've been sharing not only about sailing but also about food (he is a very good cook), about mechanics and electronics (he is a good engineer) and about chess (he tries to be a good player 😉 ). On his boat I've got my first experience of being a part of a crew, he taught me how to rise a sail, how to steer the boat, some sailing vocabulary (in Italian, but anyways… ), how to enjoy a good meal onboard, and I'm sure I'm forgetting some things. I also want to say that it's good to teach something to people but there is also the way to do it. Luigi is a teacher, a patient and passionate one. This is very much appreciable when, like me, you start from nothing. He is also a open minded and pleasant to speak with person. We had quite a few laugh onboard and the atmosphere was mostly relaxed. I did enjoy his sens of humor, and I hope he enjoyed mine 🙂 To finish I would say that even if you're a very beginner, if you're interested in sailing and ready to learn, just take your chance with Luigi!
I was lucky to have Luigi as a skipper for my first experience with find a crew! We sailed together for one month in Croatia with other crew members coming and going along the way. With Luigi there is always a lot of laughter and joking, but he is serious and very precise when it comes to the safety of his crew and the boat. He is an experienced skipper and has a lot of stories to tell from all over the world. We got along from the first day and I am sure this is not the last time we sail together!
I was lucky enough to sail with Luigi on his beloved yacht in August 2014. For 10 glorious days we sailed from Corfu in Greece to Primosten in Croatia. Of all my sailing trips this was the best I've been on so far. Our 5-strong crew got along like long lost friends. We enjoyed sunsets, dolphins, night sailing and amazing food together. Luigi is a really friendly, relaxed guy who's main passion is sailing; when he's not sailing he's usually working on his boat! He understands English just fine (as long as you speak slowly) and really enjoyed being introduced to 'Game of Thrones' whilst we were on board. Thank you for a fantastic journey, hope to cross paths with you again soon. #bestcrewever
sailed with Luigi five weeks in 2013 from Greece to Italy via Montenegro and Croatia. We had a wonderful time. Luigi is great company and great fun; his boat is immaculately maintained, very clean and equipped for every eventuality: locker after locker full of goodies (even scuba gear for hull maintenance). Luigi is a very experienced sailor with many years on this yacht. He allows capable crew to do much of the sailing / motoring routine and is happy to give tips to beginners so they can become competent. Luigi is an excellent cook and enjoys life. You will not regret sailing with him – unless you're looking for a boat focussed on boozing and partying. Wrong boat for that: on this boat you'll have great sailing and interesting sightseeing. Luigi's post asks for "passengers" but much of the time his crew includes good sailors. By the way, if you haven't been on yachts before, don't come expecting just to sit in the sun. Or your stay to only cost €20-€25 a day. That covers the boat overheads, (such as fuel and use of marinas). Your personal costs (such as food, drink, licences, park fees) easily double that. And part of being a welcome crew member on any yacht is doing some work and helping out; there is a rota for cooking, Luigi washing-up, rules for keeping the living space clean and tidy, shopping to be done, boat tasks and so on.
I was sailing with Luigi and four other people in august 2012. That was my first time on board and I was lucky to get such a nice welcoming from all. It was a good time and nice company of people that can enjoy life fully. The boat has a peaceful and joyful way of living that Luigi transmits to everybody. Thank you!
I had five wonderful weeks sailing with Luigi and four others on his beautiful boat. There was lots of good sailing, good eating and good humour. Luigi ensured that the crew had a good time on shore also. He was great about helping me get to the boat and greeted me with enthusiasm. He is reliable with dates and destinations. He is a great skipper and the boat is beautifully maintained. We all became good friends during our adventures. Costs are kept to the minimum yet not at the expense of going without anything that you might need. A great experience.
I had the pleasure of sailing with Lui in Greece for a month in September. Lui is a knowledgeable and well versed sailor. His boat is also very well equipped and set out. We did not have much wind but the yacht was a pleasure to sail when we did. Lui is a very sociable, honest and friendly guy who likes to share his boat and ability with others. I learnt many things and improved my Italian too, although Lui speaks excellent English, (and maybe a few words of Welsh now). He also cooks very well and the eating was exceptional. My idea of losing a few pounds during the month was never going to happen. We visited some lovely islands in the Dodecanese and I thoroughly enjoyed my time aboard. I would heartily commend Luigi and I hope to have the pleasure of sailing with him again. Grazie mille per tutti Lui.
I sailed 1 month with Luigi and Dominik on his yacht. Traveling a leg on Greece from Patras to Athens. From the early beginning, the firsts messages and the plan from where to join the boat, Luigi has been very grateful and helpful. He took the time to answer many emails and find with me the best moment to embark. I just left the boat after 1 month cruising around the Peloponnesos coast. A really cool month, where people are happy to live together on the boat, to cook really good food and let some autonomy. It is not easy to live with people on a boat for 1 month, but the happiness and fun of Luigi and Dominik makes everyone feels comfortable on board. I totally recommend joining this boat, if you want to have a human being experience on the top of the sailing experience.
Aaaaaaaah, sailing for a month with Luigi was the best!! I arrived as an enthusiastic beginner and was quickly put at ease thanks to Luigi's fluid and pedagogic courses. We had such a great time; the boat is comfortable, spacious and well maintained. If there is a problem, the captain will know how to fix it. A dynamic, chill or fun atmosphere usually floats in there, Luigi is always ready for a good joke. I also witnessed with my own eyes his solid nautical experience and knowledge. This guy can dock his boat anywhere! Also keeping his calm when tension can arise, which, for me, is a sign of good character. I wish I had stayed for a longer period of time! Life is particularly enjoyable on his yacht, and the rest of the crew is up to the captain's amazing persona: easy-going, professional and witty. Also good at chess. Next time I will beat you Luigi! Would definitely come back if ever the stars align. I'm really glad I had the pleasure to cross Luigi's yacht and the different crew members' path! Teresa, Nick, Renato, Christiano, Renata, cheers to you too!
2 weeks of pure sailing magic!! From the very beginning with Luigi and Dominick you know you are in good hands, their friendly, kind nature has you feeling welcomed into the family in no time. We were only with Dominick for a few days while preparing the boat from the dry dock to enter the summer sailing period but we got along very well and we enjoyed some lovely days together. Luigi is in the 'one of a kind' category. One of those special people who teaches with kindness and guidance, without ego or a pretentious nature, allowing freedom to explore while roping it in when things need doing. His humor is of pure gold and many a laugh was shared during our time on board. His pasta is (clichés set aside) of true Italian class and had the crew longing for the next time he would make the next a meal. Come to this yacht with a willingness to learn and to be a true part of the experience, I really believe you get out what you put in and if something needs to be done on board then go for it. It's not a private charter boat and they are doing this for their passion of meeting new people and having a good time. It's thanks to people like Luigi and Dominick who open up new and alternative ways to travel and to live life. The delicious meals shared, the hearty laughter, the other crew members, the occasional drop of Ouzo, the evening cards, the constant chess battles, Luigi's photography classes, the crocodile in the cupboard, the refreshing deck shower, the captain's insane anchoring ability, rapping with Pierre until 2am, crystal clear waters, bring asked to move positions by the Greek military so they could do morning target practice, the places seen and experienced together with this yacht will remain with me forever and I only hope that it won't be my last trip aboard this vessel. Thanks Luigi, Dominick, Pierre, Renato and Teresa
I and my friend had the pleasure of sailing with Luigi for a month. He is a great skipper and teacher. We learned a lot about sailing; not only the basic knowledge, he gave us a lot of insight about the sea, the weather conditions, and the boat. The cruise was really enjoyable and the Croatian islands were amazing. Super recommended!