Changing weather on the adriatic sea
Italian food in good company
Croatian wine and common lauther
Lots of sun over clear water
Overall a perfect trip
On Luigi's sailing ship
For the last 6 days, I had the honor to be part of Luigi's crew on his Nauticat, sailing on the Dalmatian coast from Sibenik to Zadar. What already feels like a sweet dream was my unforgettable first week aboard a sailing ship.
During this time Luigi proofed himself a great captain always ready for some joking and good laughter, teaching me quickly how to handle the "La Bum". Even though communication was sometimes difficult, me being the only non iitalian crew member, I spent a couple of wonderful days aboard together with Luigi, Nicoletta, Cristiano and Marco, learning a lot about sailing, cooking and culture. With Nicoletta as a very talented and motivated cook I was at some point asking myself, if this was a food or sailing trip. I concluded that actually the combination of both works very well. But not even various daily swims and exercises could save me from gaining some kilos.
Sadly we had to first wait for the bad weather to pass. On my third day in Croatia the feeling of: "arriving in a beautiful, calm bay to anchor there, diving into crystal clear waters, swimming ashore, running to the highest point of the island while a giant owl flaps away a close tree, overlooking the bay with our little boat.." pretty much compensated for two rather boring days in the marina in Tribunj.
Setting sail the other days we arrived to other magical places to spend exciting afternoons and relaxing nights. On one day I could even try some Scuba diving. Using Luigi's equipment Nicoletta gave me a first lesson diving around the ship. Huge thanks for that Nicoletta!
Faster than pleasant the weekend came closer and so did my flight back to Switzerland. After cleaning the boat and getting clean myself in a strangely swaying shower of the marina it was already time for farewell wishes. Back to picturesque Trogir and Split airport.
Thank you very much for this opportunity and good experiences! I'll be back 🙂
PS: Enjoy some pictures of the trip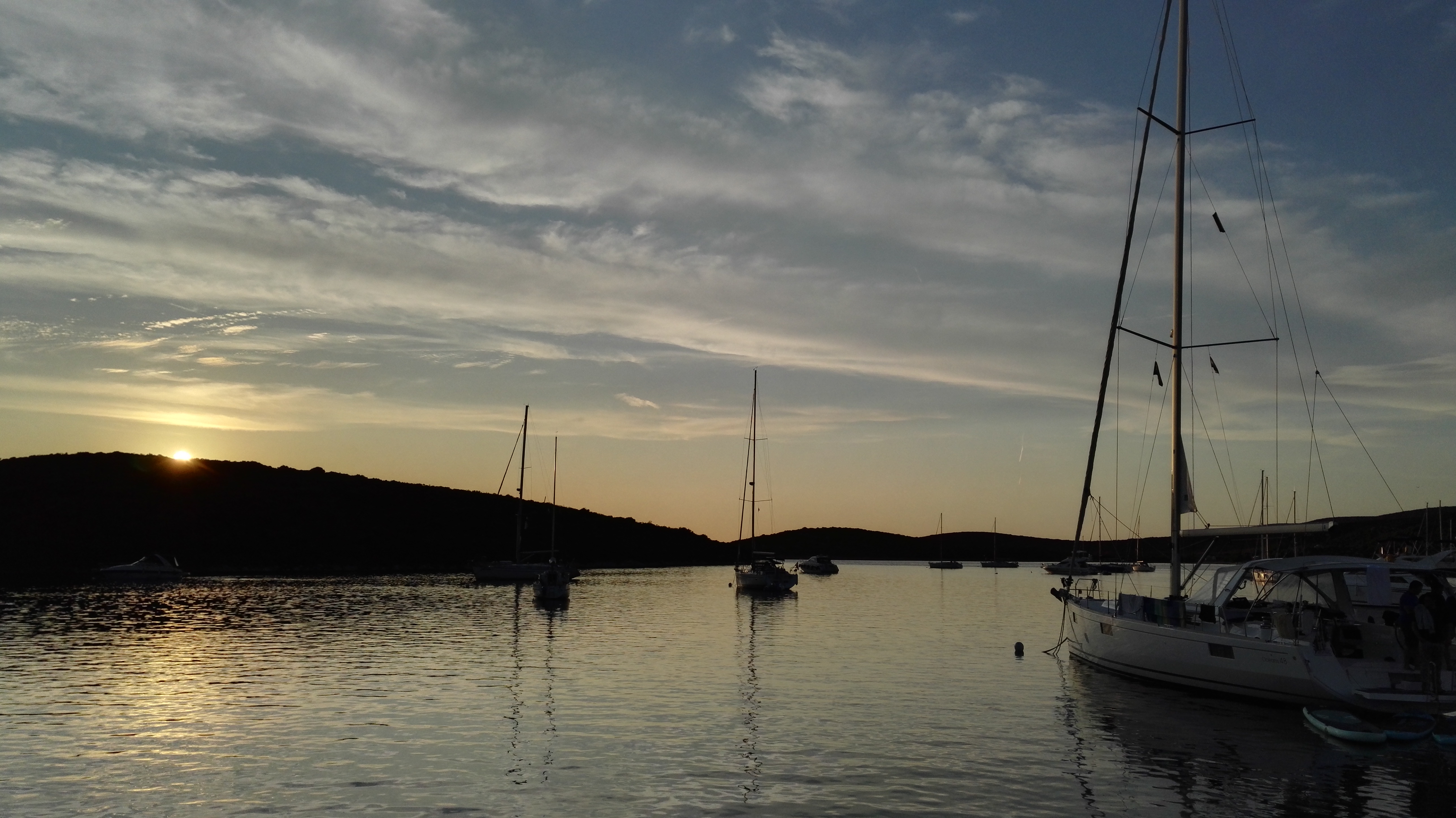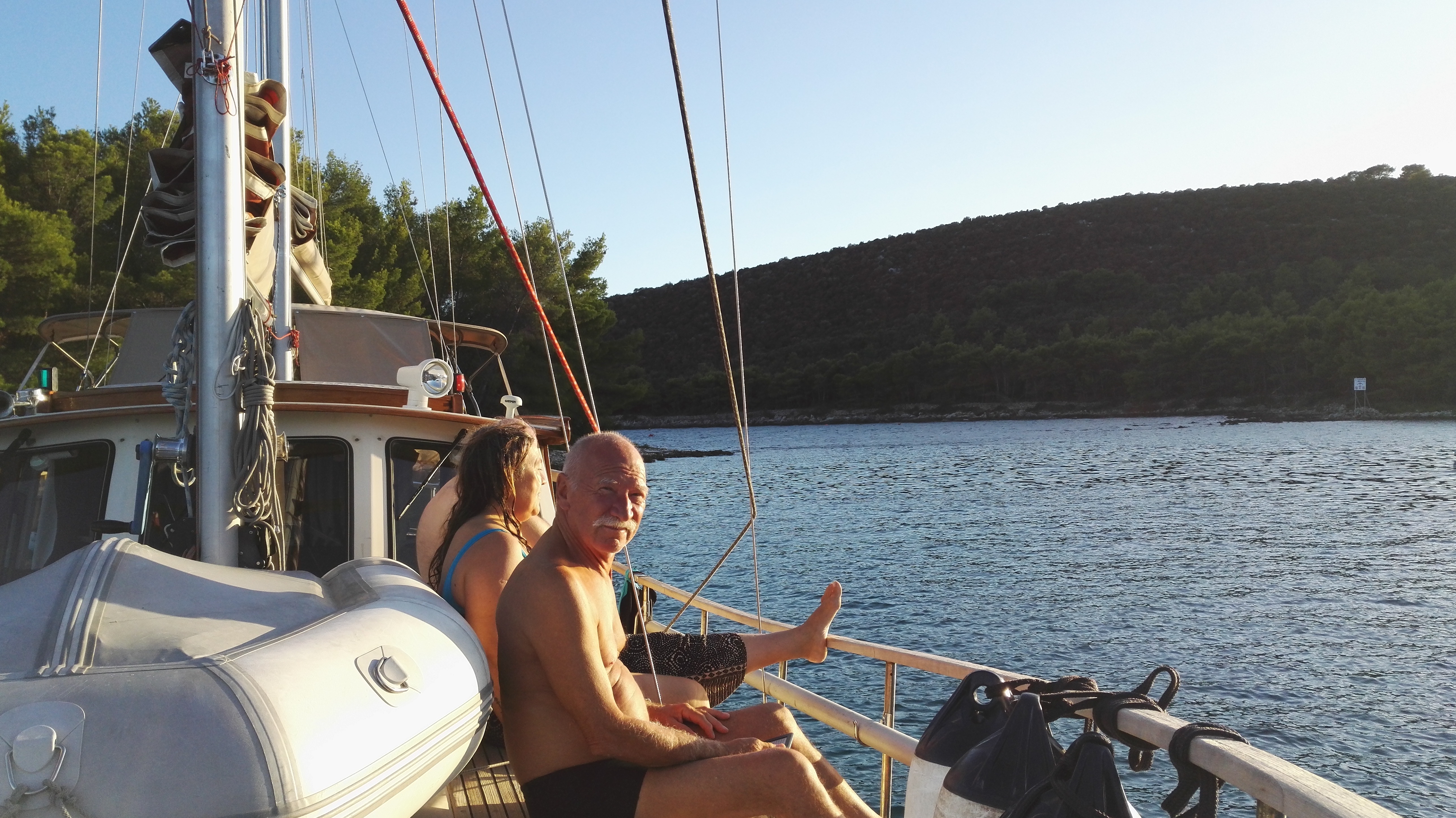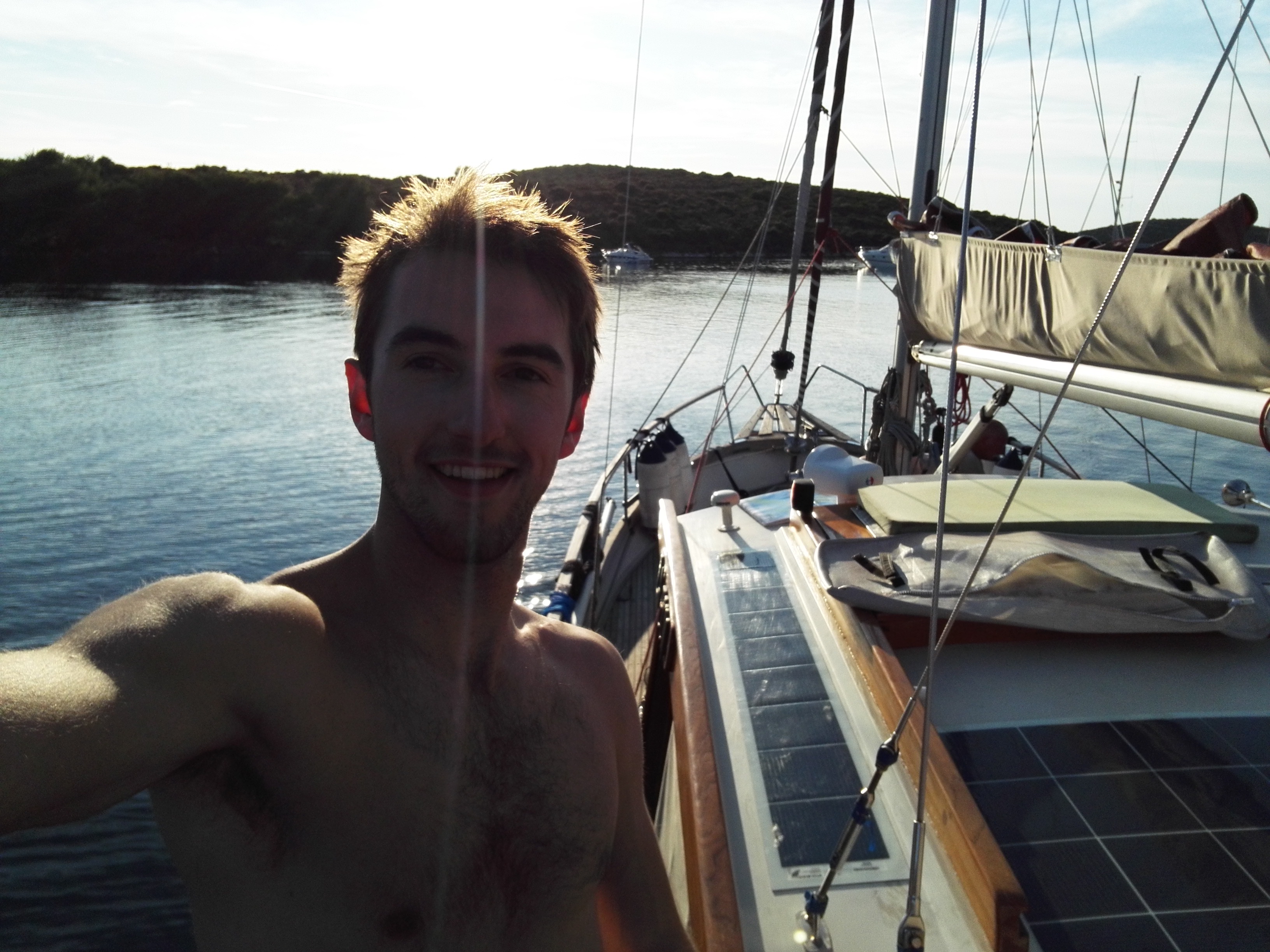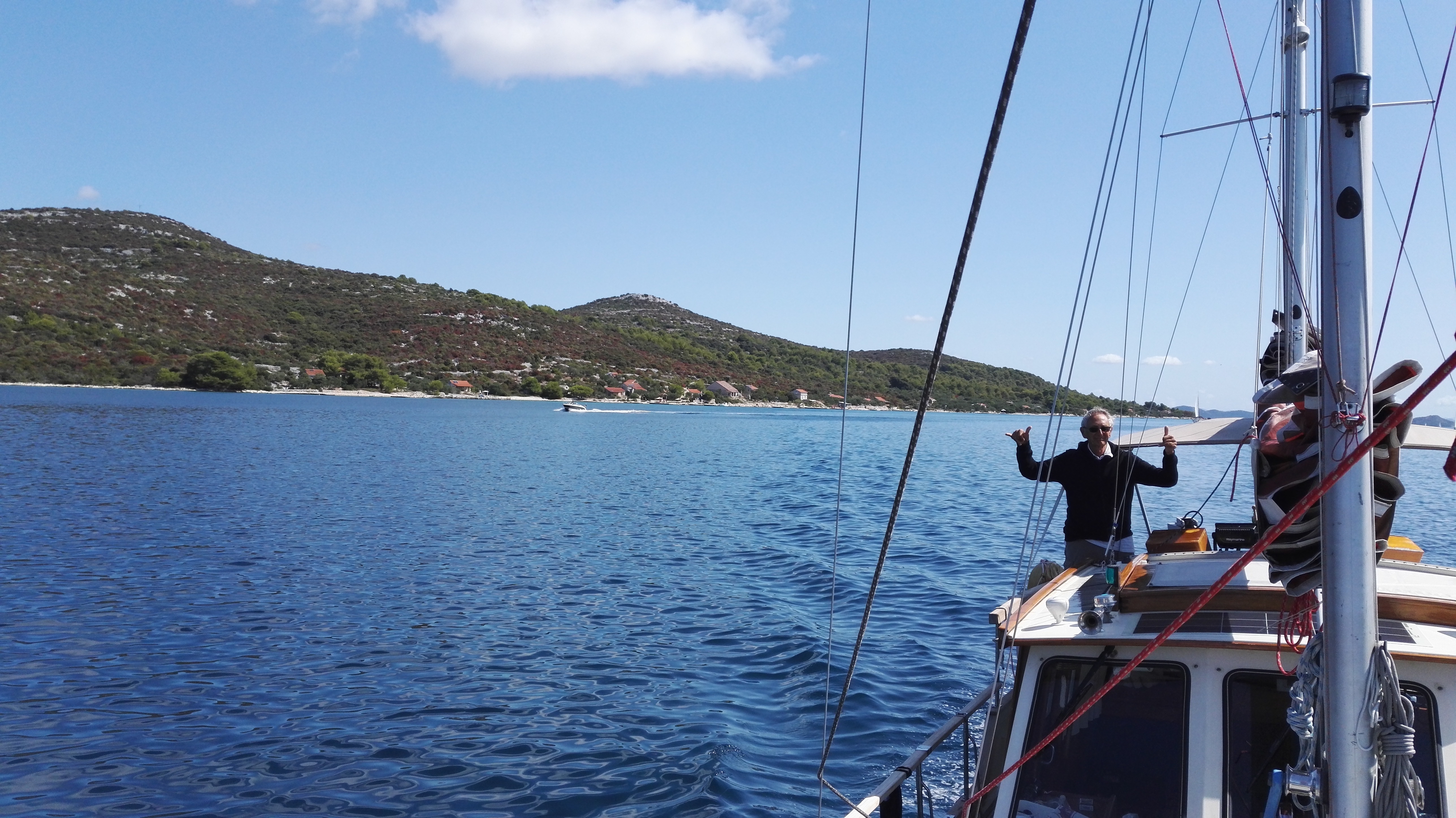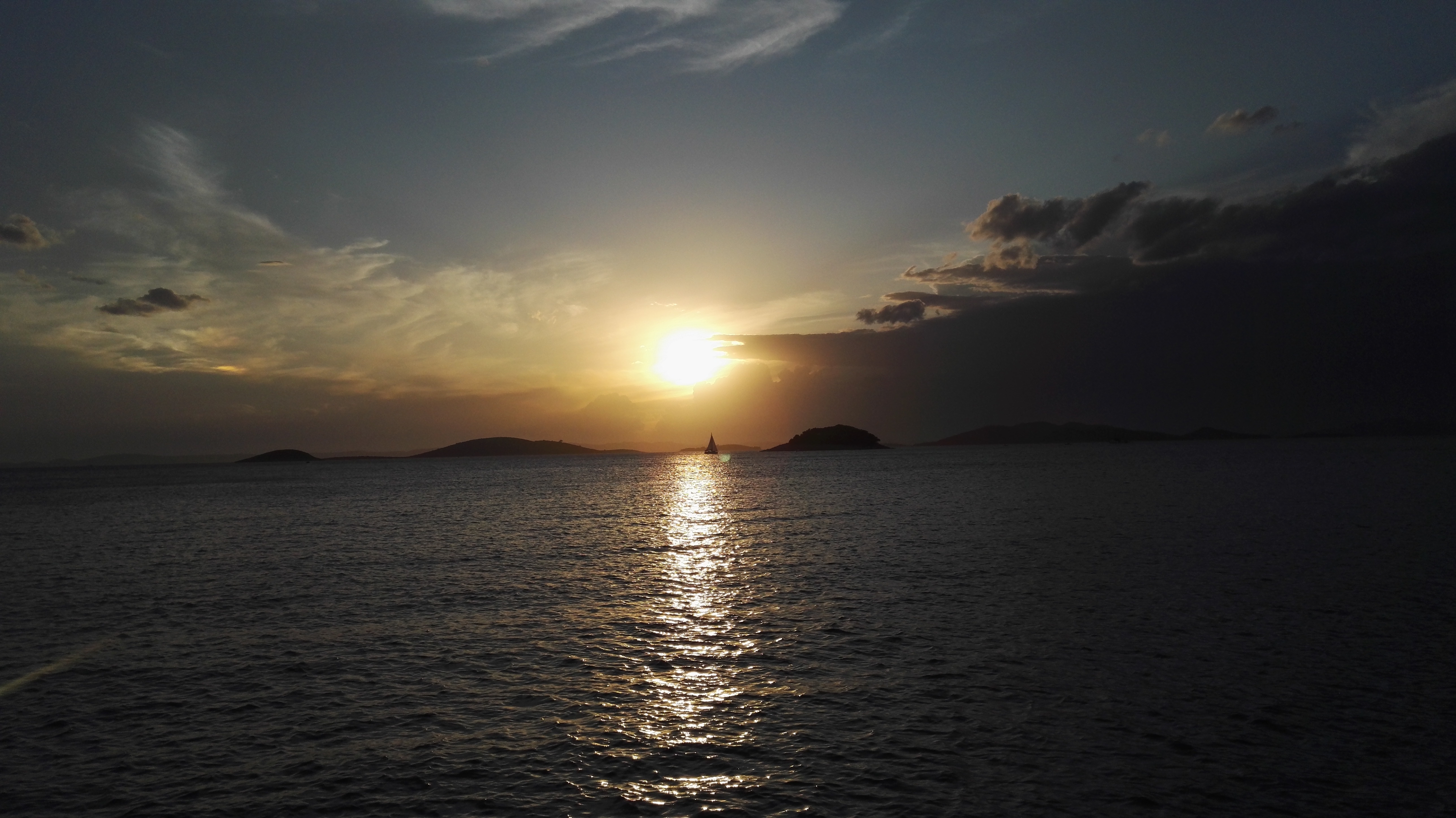 Marina and Tribunj, where we waited for the sea to calm