Big plan for the 2018 cruise has been published!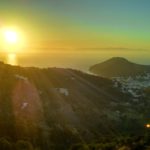 We will be sailing from Trieste along Croatian islands to Montenegro, then skipping Albania by a night passage to Corfù. Along Ionian Islands, around Peloponnesos peninsula up to Athens. Then circumnavigating the Aegean Sea in the clockwise direction, visiting Sporades islands, Dodecannesos islands and finally leave the boat in Kos for the winter. Find more…
The total length shall be over 2.200 NM and for such a cruise we must take the preparation seriously. Many incredible jobs are being done this winter. Let's take a sneak peek to the workshop at some of them:
Major overhaul of the engine is under way. It has been taken out from the boat, totally dismantled to pieces, cleaned, refurbished and will be assembled soon again.
The galley gets a major refit too. New cooker, oven, working desk, drawers, bigger refridgerator, drinking water tap etc.
Anchor windlass received complete overhaul too, as well as the hydraulic steering system.
Watermaker (desalination unit) is being installed for a total independence on water sources. New black-water holding tank will be accompanied by a new toilet with electric flush.
Rigging gets some attention too. The sail traveller has been installed to raise and hoist the mainsail with ease. Two new halyard winches are already on the mast. The others will undergo the annual cleaning.
Woodworks on the deck will continue during the whole winter – three new benches and fixed folding table will be installed in the stern deck cockpit. Two new big hatches will improve the airflow to the single cabin and the galley.
And the best to end up with – new full-batten sails are in production!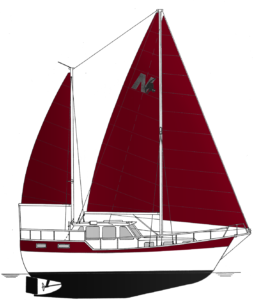 For further updates, subscribe to our newsletter in the right panel or follow us on our Facebook.